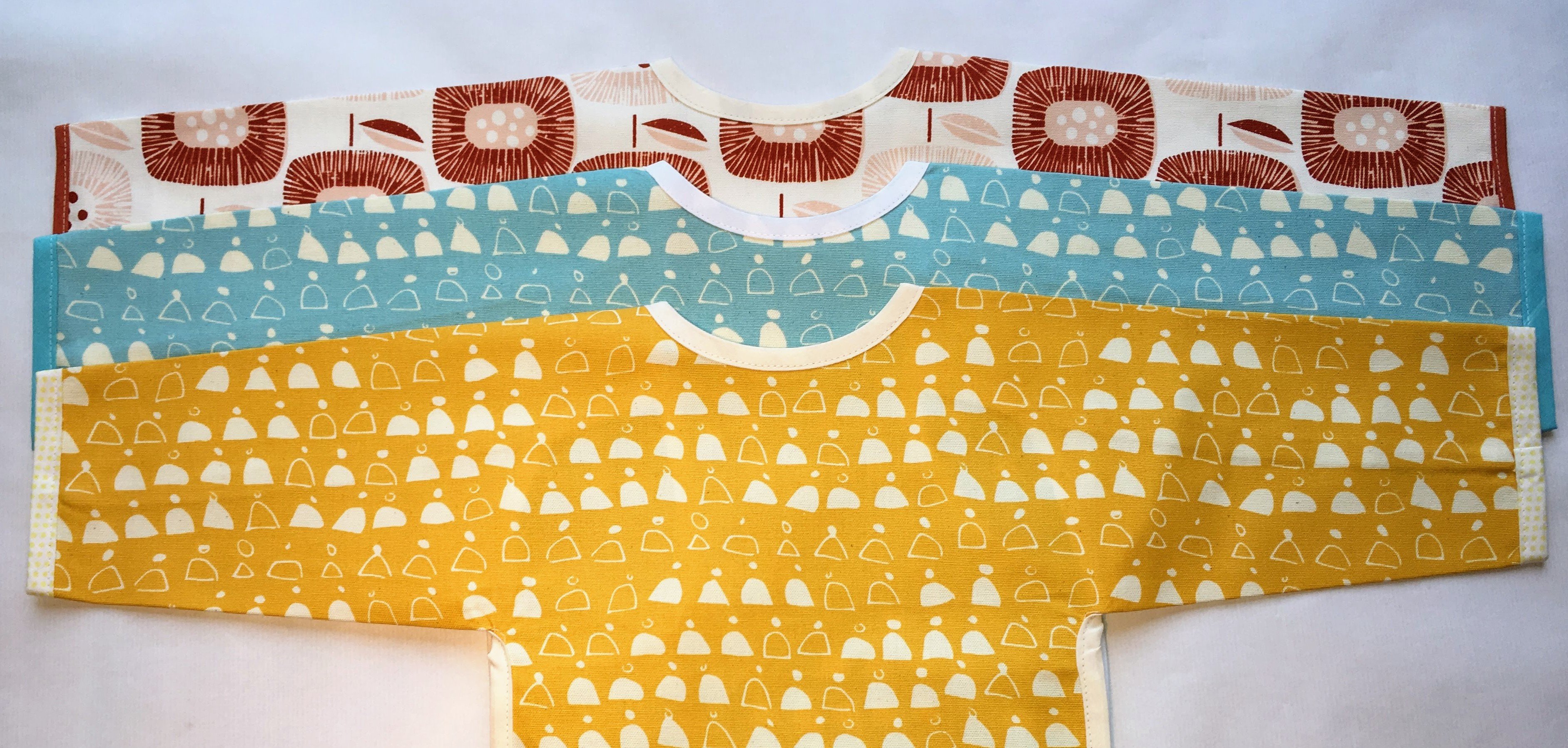 Long sleeve bibs are a must once your baby starts eating. I make my long sleeve bibs from a thick cotton canvas, that absorbs really well. Arms and shoulders are protected well and the bibs can be machine washed even at 60 degrees. I started making these bibs for my own daughter, because I was not able to find a decent long sleeve bib in any store. They are my best selling product these days and I get so much good response to them. Do you use any long sleeve bibs? What do you think of them? If your looking for a good long sleeve bib, please visit my website!! I have many different designs for sale and even organic ones!! The organic long sleeve bib is made with organic cotton canvas of high quality from Cloud9 fabrics and can be ordered here.
I offer a small size, 6-12 months and a large size, 1-3 years old. They also make a wonderful gift and I offer name embroidery as well.
Check out my website and make your order!!